Computing
As a school we follow the Bury Authority scheme of work BISAC.
We take every opportunity to utilise ICT in all our lessons and develop cross-curricular links whenever possible.
As part of the Computing curriculum children learn about e-safety.
90% of children between the ages of 6-10 use the Internet. With more and more people using social media and more devices like smartphones, television and games consoles connecting to the Internet, it has never been more important for children to know how to stay safe online. Parents and teachers need to guide children and educate them about how to do this.
Below are some links, videos, information and guidance on how to help your child safe online.
Below is the current guidance for appropriate ages regarding use of social media. Some of them might surprise you.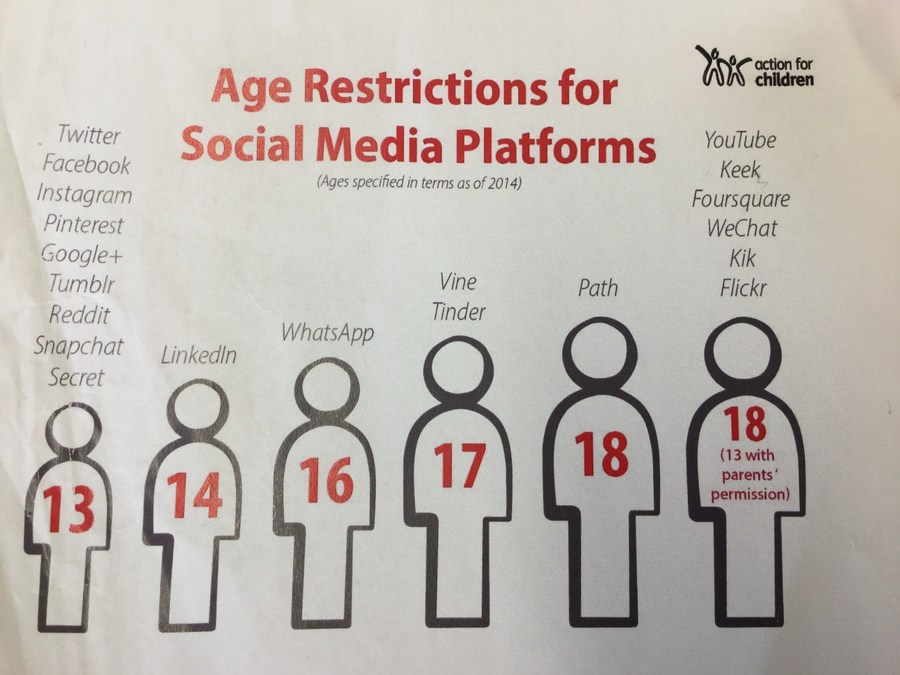 SUMDOG premium is again available for all KS1 and KS2 children: make sure you have you passwords and log-on.